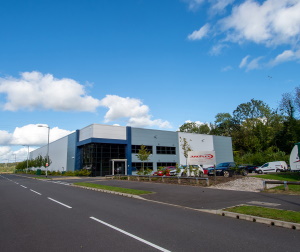 Case Studies
---
Supporting Information
---
Welcome to Stafford Borough
The Borough of Stafford has a rich heritage and is home to over 6000 SMEs and micro-businesses through to large multinationals, such as Pets At Home, Perkins and GE.
During the past 3 years we have seen in excess of 1000 new businesses make Stafford Borough their home supporting a wealth of established industry sectors, as well as strong research and development in engineering, electronics, materials and medical sciences.
The Borough is ideally placed to provide easy access to markets with outstanding transport infrastructure to the whole of the UK by road, air, sea and rail. Just one of many reasons why so many organisations chose to make Stafford their home. There are so many more:
HS2 trains stopping at Stafford station will mean that the town is only 50 minutes from London, 20 minutes from Birmingham and 30 minutes from Manchester.
Stafford Borough has a population of over 137,000 people with a further three million living within 45 minutes drive time.
62% of our residents hold Major Group 1-3 positions, higher than the 44% average across the West Midlands and Britain.
53% of our residents holding NVQ4 and above, compared to 34% across the West Midlands and 40% across Britain.
Staffordshire and Keele Universities are on the doorstep with highly respected engineering and computing faculties available to our businesses.
Stafford College became the first further education provider in England to achieve top grades in every area of Ofsted's Education Inspection Framework (EIF). The college has recently announced a £23m planned investment into a new skills and innovation hub - Newcastle and Stafford Colleges Group
Our business density is greater than most across the County with some 430 plus businesses registered per 10,000 residents.
The Borough hosts over 30 High Growth enterprises and our business start up and survival rates are exemplary.
We are also proud of our Queens Award winners including Woolcool, Allet, Addmaster, and Top Cashback.
To discuss the opportunities open to you and for us to better understand your requirements please contact:
Martyne Manning
Enterprise Growth Manager
07800 619470